Straw as part of the Material Module BASEhabitat
Using natural fibres in architecture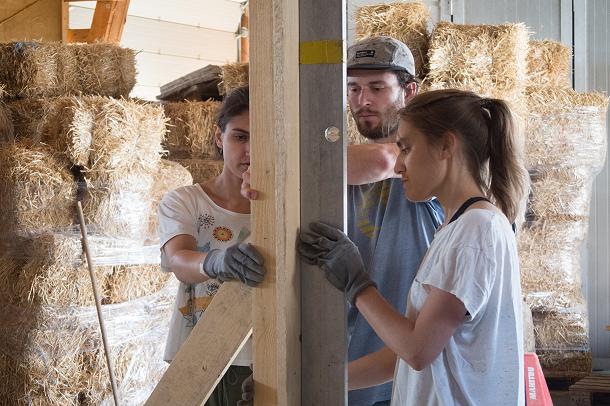 The Material Module focused in the summer term 2021 on natural fibers as building materials - and strawbale building was especially in our focus.
During a compact two days workshop BASEhabitat Master students gain a theoretical and practical background regarding straw. They mainly explore the potential of strawbales as a load-bearing building material. We are fascinated by the potential of straw, strawbales and possible combinations with earth and lime.
Trainer: Virko Kade (https://www.strohballenbau.info)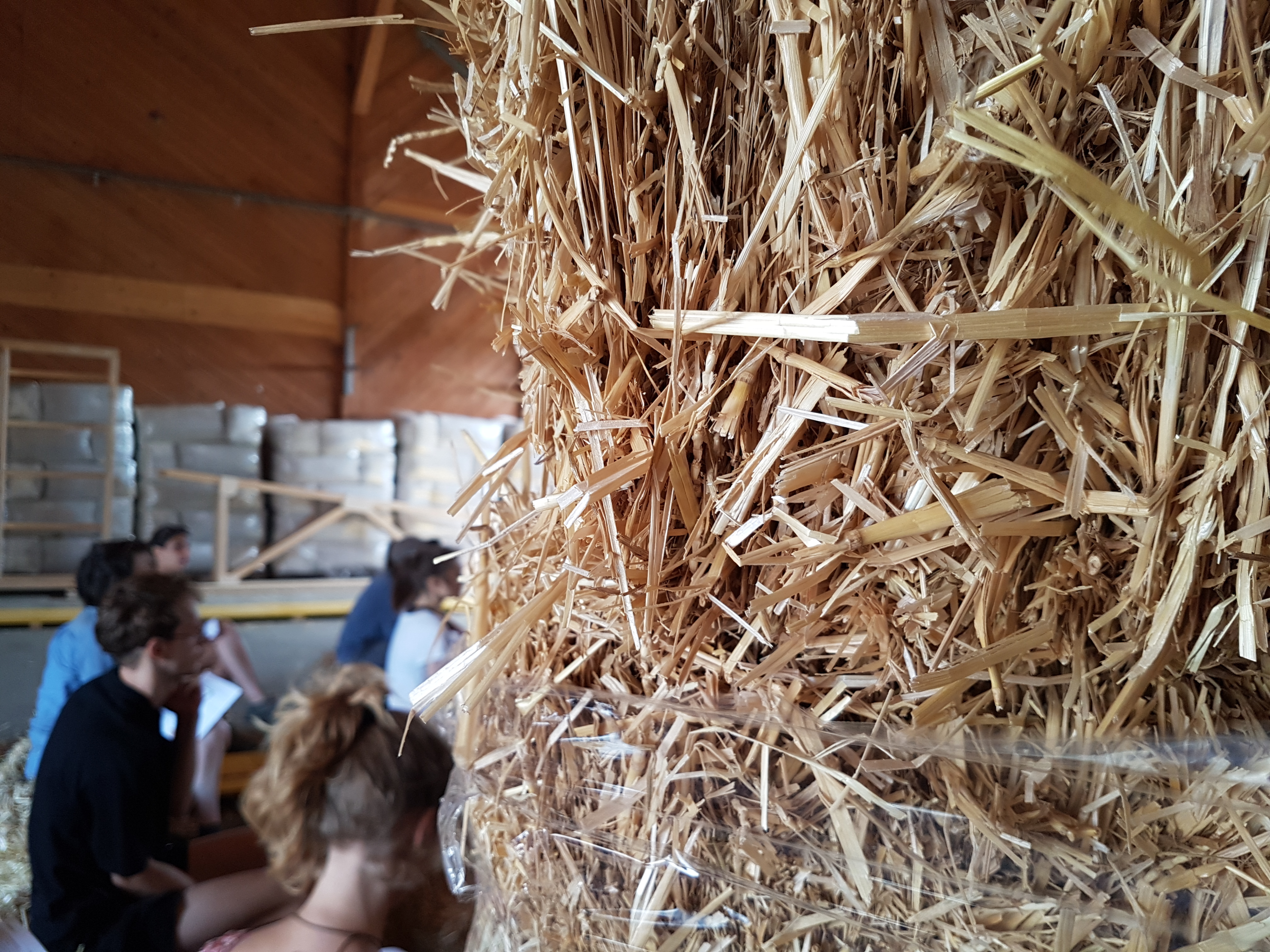 Learn more about the Master | BASEhabitat.