The way we plan, build and therefore create and shape our living spaces is inextricably connected to ecological, economic, social and political challenges. Above all, significant climatic changes and an eroding social fabric require a fundamental transformation of our thinking and acting. Aware of these challenges, BASEhabitat has been working on sustainable architecture and spatial development for 15 years now, developing exemplary projects. Our goal is that sustainable and socially responsible design-, planning- and project-essentials should go without saying for coming generations of architects.
Our Team
Human interaction shapes the spaces we design and how we operate.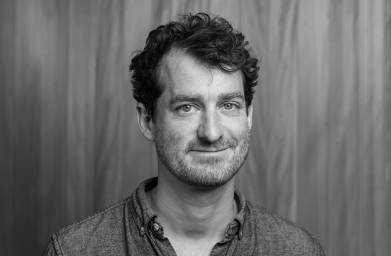 Christian Daschek
Design Supervision
Univ.-Ass.
christian.daschek@ufg.at
Florian Fend
Design Supervision
Univ.-Ass
florian.fend@ufg.at
Corinne Lopez
Construction Site Management
corinne.lopez@ufg.at
former team-members
Roland Gnaiger
Head and Founder of

BASE

habitat
Katharina Doblinger
Studio Management
Corinna König
Studio Management
Wolfgang Fiel
Project Lead
Clemens Quirin
Studio Management
Anna Heringer
Studio Management
guest lecturers
Anirban Banerjee
Pippa Buchanan
Elisa Engel
Alexander Hamedinger
Barbara Kolb
Günter Langergraber
Gian Franco Noriega
Martin Rauch
Tania Teixera
Marlene Wagner
Jomo Zeil
Promoters
In addition to the various project sponsors, listed with the individual projects, BASEhabitat is supported by some essential promoters, who help us to realise our visions!

Karl Zünd Foundation, Altstätten, CH
The Karl Zünd Foundation has been opening new perspectives through the financing of the position of a building manager and supervisor since 2016: further development and professionalism in the international building activities, more educational training for local workers, continuous cooperation in building and research with partners all over the world.
This generous support by Karl Zünd Foundation has given an important incentive for our future work.

DOKA – The Formwork Experts. AT
DOKA is an international acting enterprise with principal office in Amstetten/AT. Since 2016 DOKA is supporting BASEhabitat through a research-cooperation. We appreciate the social engagement of the enterprise as well as the openness for sustainable building materials and the special conditions and requirements in development areas of the world. Lesen Sie einen Artikel von Jens Günther, Vorsitzender der Geschäftsführung DOKA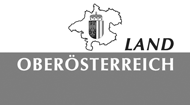 Government of Upper Austria, Linz, AT
The "Direktion für Landesplanung, wirtschaftliche und ländliche Entwicklung" is an important sponsor for our construction projects. With the support of the government of Upper Austria we were able to pay construction materials and local workers.
Partner
Lehmbau BOKU
Earthen architectural heritag in Austria
LEHM TON ERDE
Martin Rauch, Lehm Ton Erde Baukunst GmbH
amàco
atelier matières à construire
OEAD
Österreichischer Austauschdienst
CRAterre
ENSAG, école nationale supérieur d' architecture de Grenoble
ICOMOS – ISCEAH
International Scientific Committee on Earthen Architectural Heritage
Sand & Lehm
Zöchbauer, Lehmbaumaterialien, Niederösterreich
BASEhabitat is a member of:
Netzwerk Lehm

Partner des:
UNESCO Chair of Earthen Architecture