Designing with the Sea: Marine Biomaterials in Architecture
Gastvortrag
-
Kathryn Larsen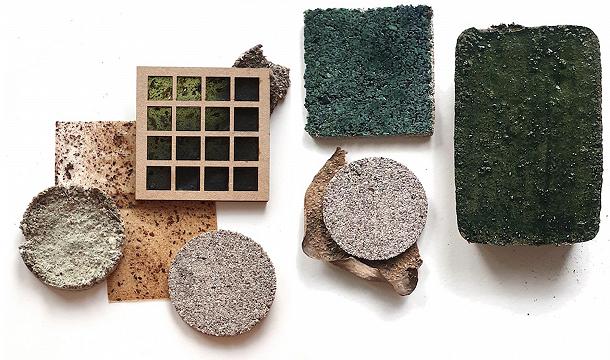 17.05.2023
18:00 Online via Zoom

Seaweed, seagrass and shells have been used for centuries around the world to build castles, forts, and homes. Through working with scientists, seaweed farmers, marine biologists and NGOs, Studio Kathryn Larsen researches how we can use these materials again in architecture responsibly, and in analogue architectural representation.
Kathryn Larsen, Architect MAA
Originally from New Jersey, but based in Copenhagen and the Netherlands, Kathryn Larsen is an Architectural Technologist & Architect MAA that specializes in natural constructions. She is the founder of Studio Kathryn Larsen, and known for her innovative work with biodesign, especially with marine materials. Kathryn combines material science with vernacular construction techniques, to come up with new applications for the building industry.
Der Vortrag ist Teil der Lehrveranstaltung BASE Theorie 4 (Fachimpulse).