Luxury for all?

A

critical look at Vienna's social housing
Guest Lecture by Christina Schraml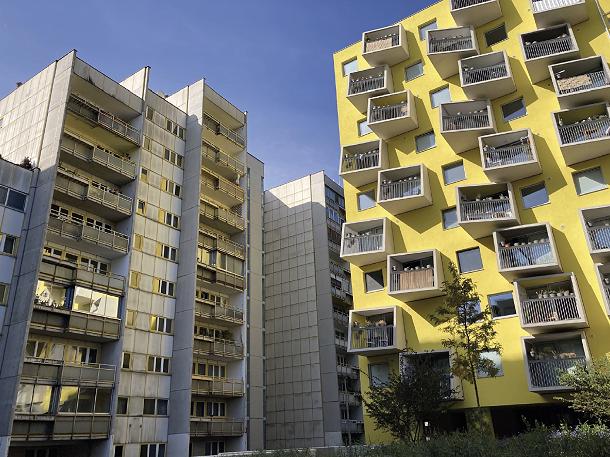 March 17, 2023
10:00 am CET, Sofahörsaal and online via zoom

Housing is a basic human need. It involves much more than having a roof over one's head. It is about our vision of society, issues of co-existence, neighbourhood, collective access to (social) infrastructure, etc. With a critical look at social housing in Vienna from Red Vienna to the present, the lecture offers impulses to reflect on the right to housing and, in a broader sense, the right to the city.

Christina Schraml is a Vienna-based urbanist, whose interdisciplinary projects are situated at the intersection urbanism and arts/culture. Since 2012 she has been teaching and researching as a senior scientist at the Social Design department at the University of
Applied Arts Vienna with a focus on public space, urban culture, housing utopias and forms of coexistence. Christina is interested in urban phenomena, cities and their people, and the gap between the actual and the possible.


Zoom Link
Meeting-ID: 886 5554 4424
Kenncode: Z84fNE