Hempstatic, renewable building components
BASEhabitat Lecture Series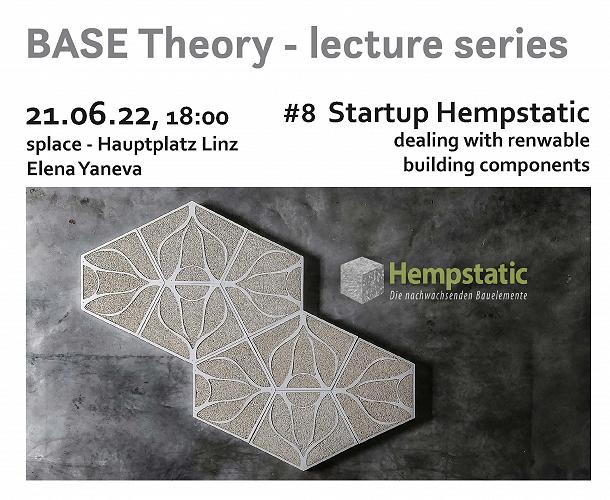 Industrial hemp as a raw material of the renewable future.
Elena Yaneva, co-founder of the startup Hempstatic, invites you on a journey into the field of bio-based building materials and circular economy. She will show the potential of industrial hemp, and how Hempstatic uses this impressive renewable material.
Another question that will be addressed is how to bring a new type of building material to market maturity. What obstacles have to be overcome and what can be conductive.

June 26, 2022
6 - 8 pm
splace - Hauptplatz 6
University of Arts Linz