Hempcrete, a hemp and lime composite
BASEhabitat Lecture Series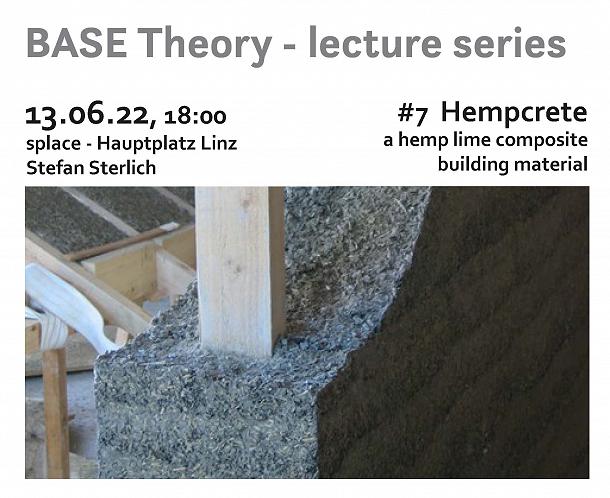 Hempcrete - Stefan Sterlich
Hempcrete is an ecological composite building material made of hemp and lime with extraordinary properties. Stefan Sterlich, a young architect from Linz with rootis in the field of sustainable and ecological construction, is working with this particularly interesting building material. In his lecture he will explain hempcrete and the possible applications in Austria.
Stefan Sterlich studied the Master of Sustainable Architecture in Umeå, Sweden, in 2011-2013 and has since worked in a wide variety of architectural offices, while also delving into the subject of hemp lime. His latest project "dencities" is about sustainable land use and urban settlement spaces.
June 13, 2022
6 - 8 pm
splace, Hauptplatz 6
University of Arts Linz