Working in Networks
BASEhabitat Lecture Series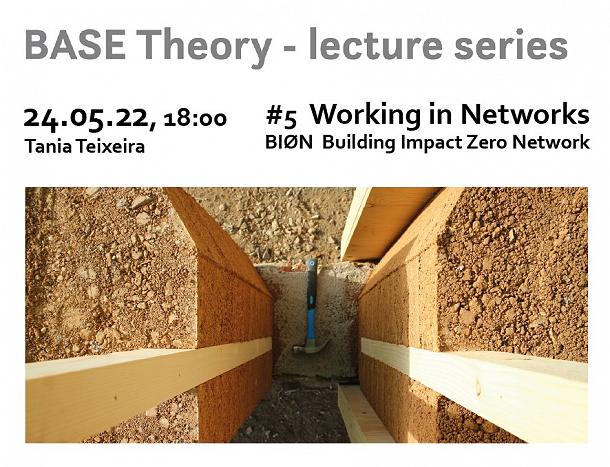 Tania Teixeira. Working in Networks BI0N Building Impact Zero Networks.
BI0N is a network of organisations active in low impact building techniques. The aim is to share knowledge, practices and experiences to contribute to the built environment and to our communities.

Tania Teixeira is an architect from Portugal and part of the CRU Atelier. She is very engaged in the field of sustainability as architect, reseracher, trainer. Tania was manager at the EU project for adult education Learn BI0N.